This article is a stub. You can help Spawn Wiki by expanding it and improving existing text.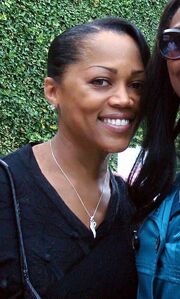 Theresa E. Randle (born December 27, 1964) is an American actress. She has appeared in films such as Malcolm X (1992), Sugar Hill (1994), Beverly Hills Cop III (1994), Bad Boys (1995), Girl 6 (1996), Space Jam (1996), Spawn (1997), Bad Boys II (2003), and Bad Boys for Life (2020).
She played Wanda Blake in the live action film Spawn.